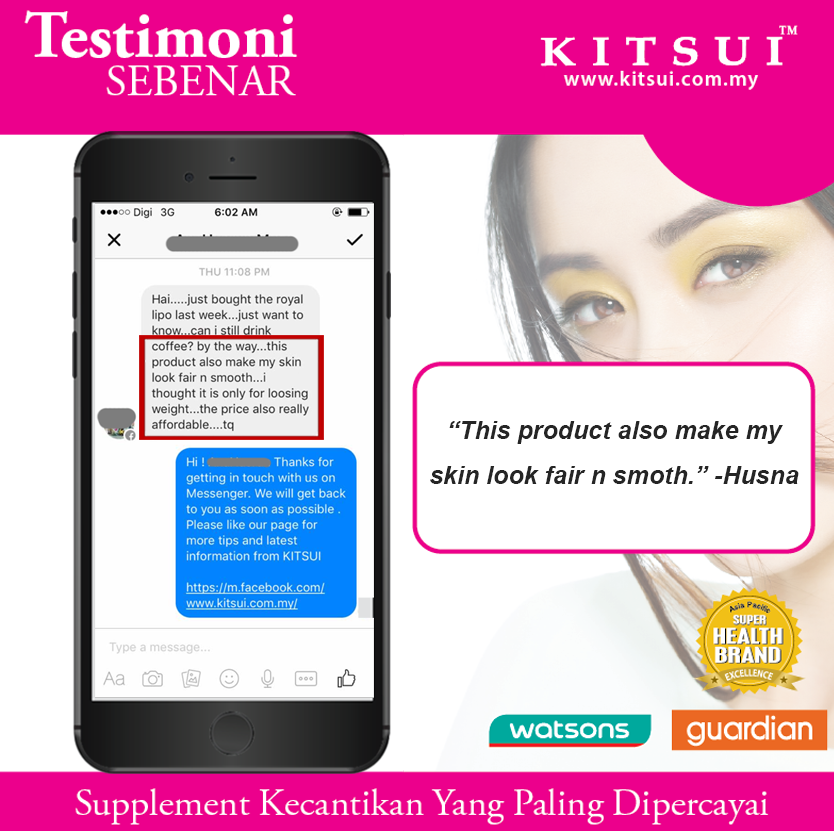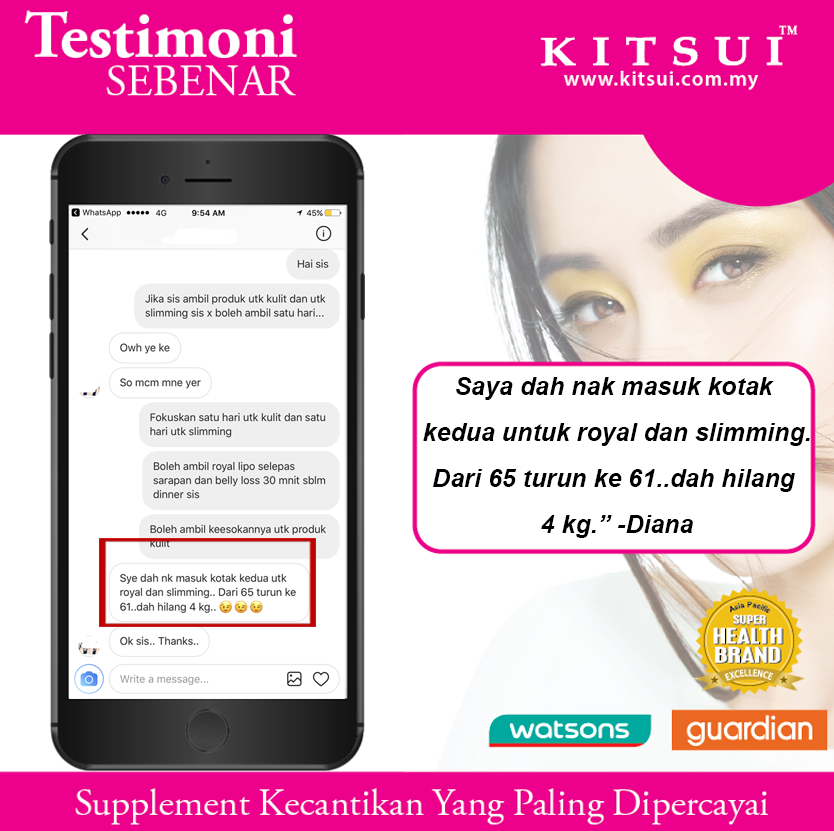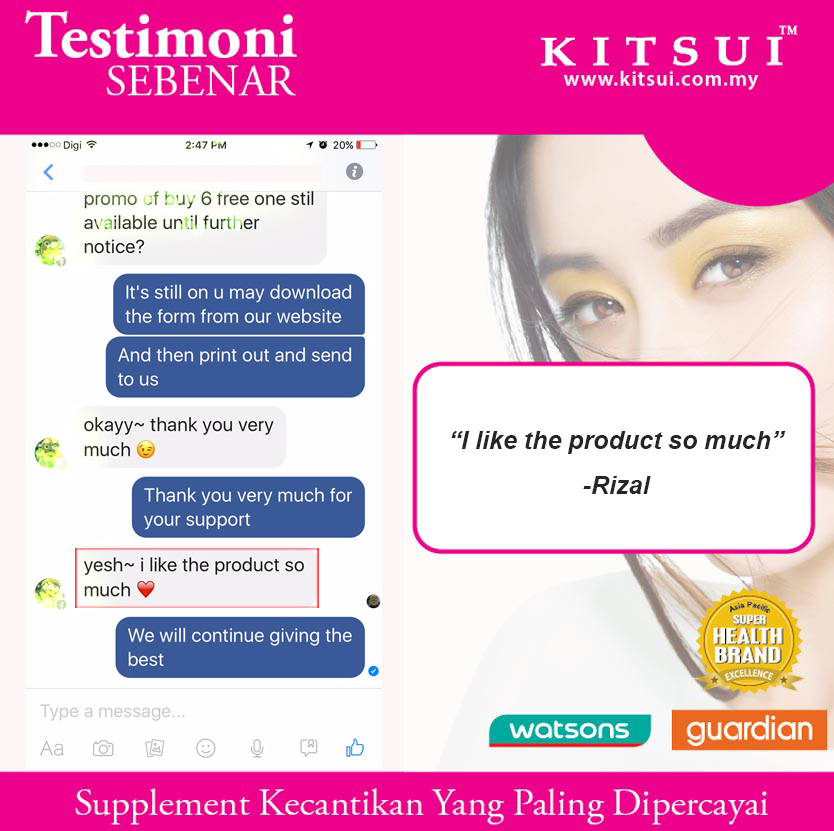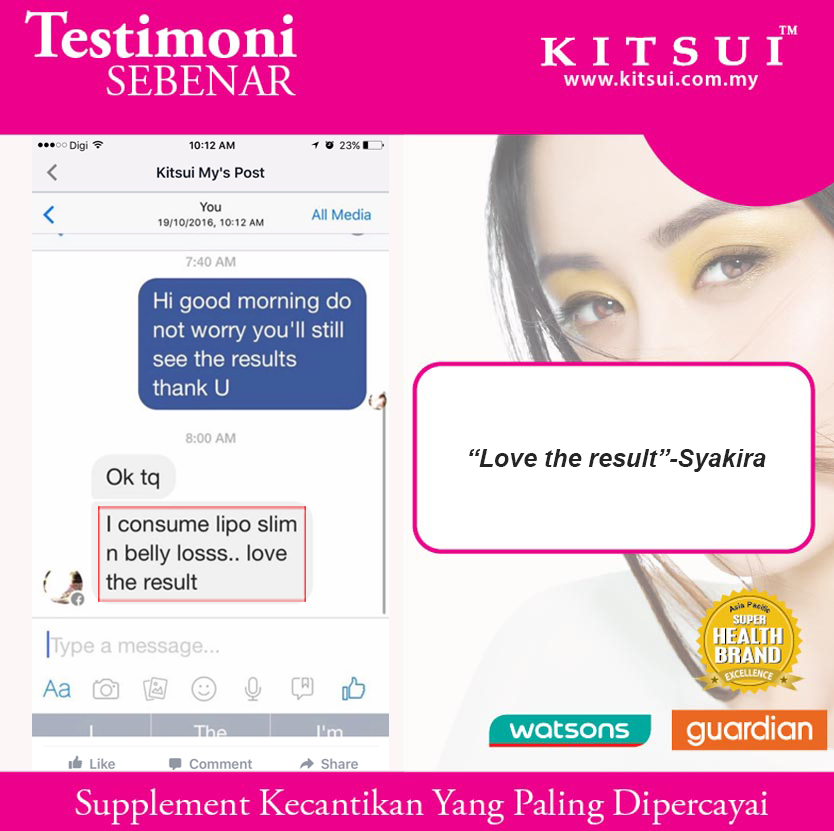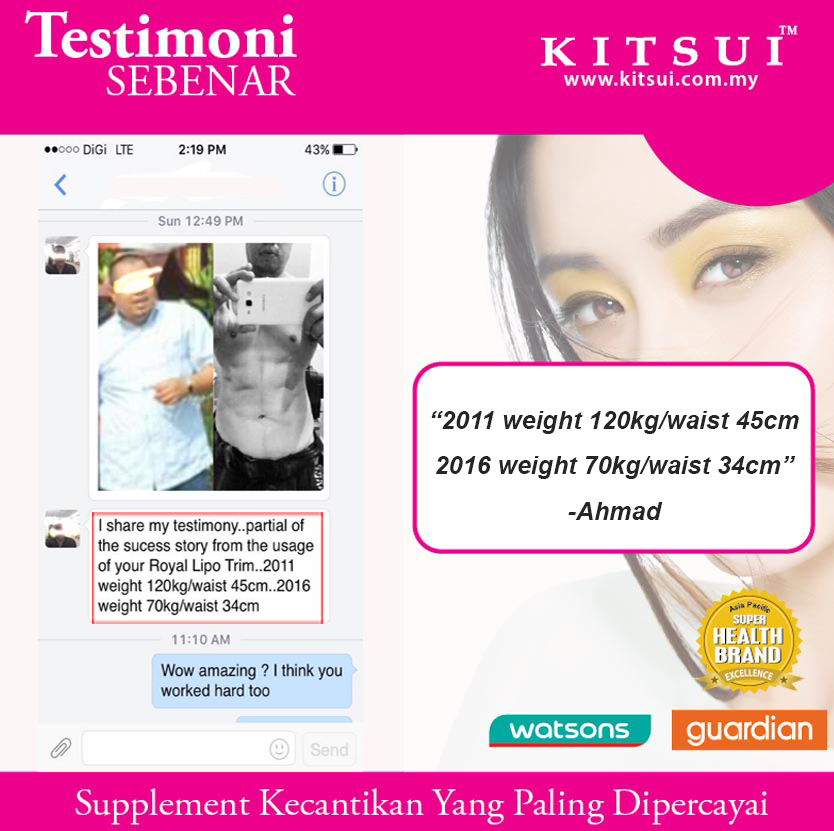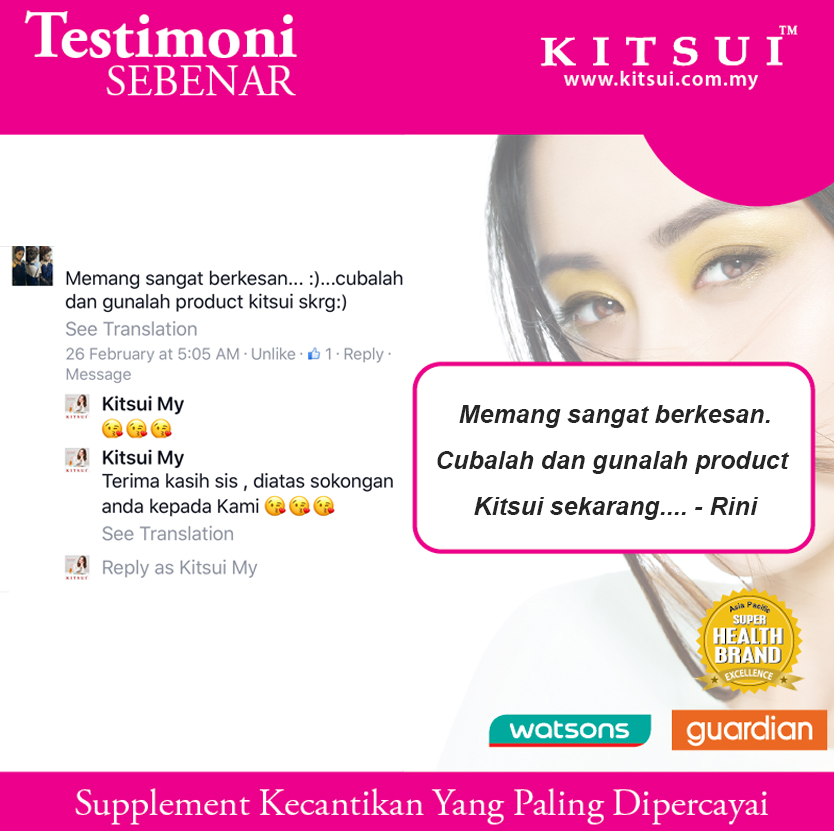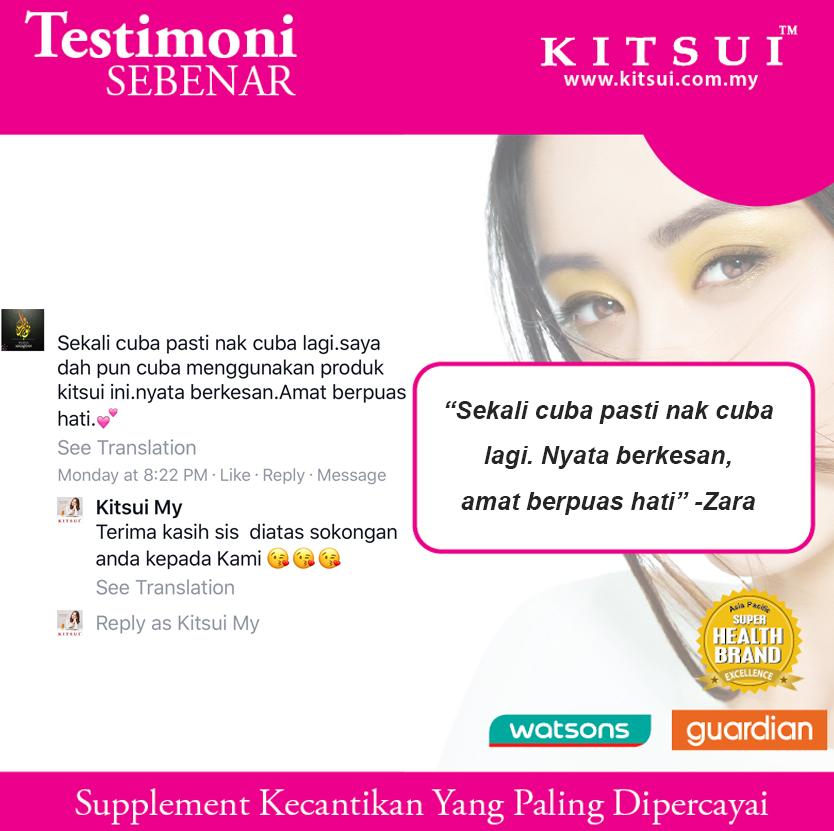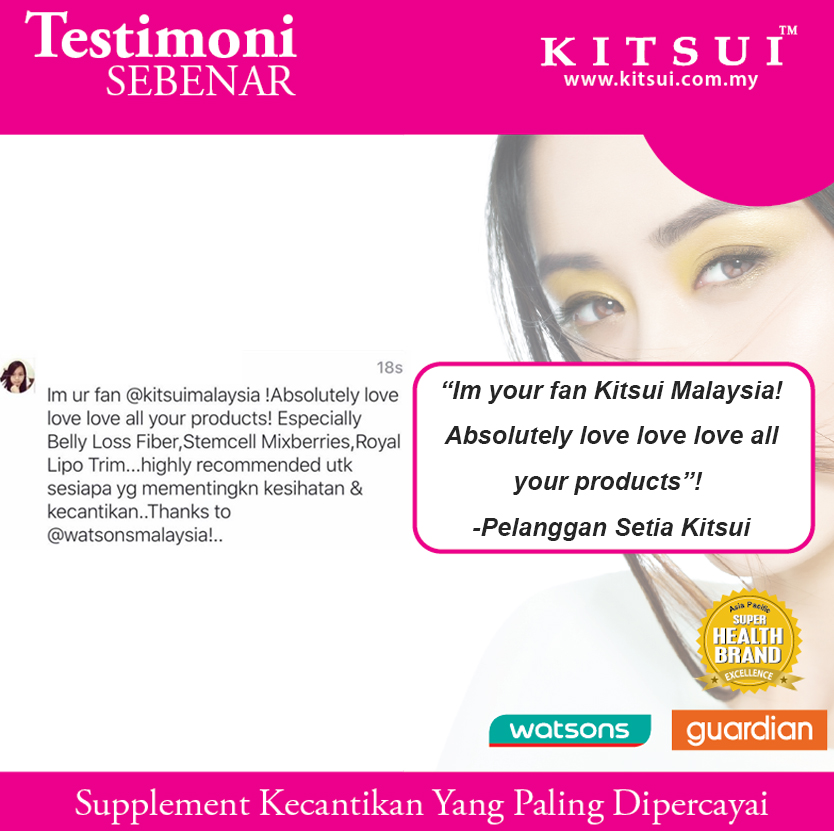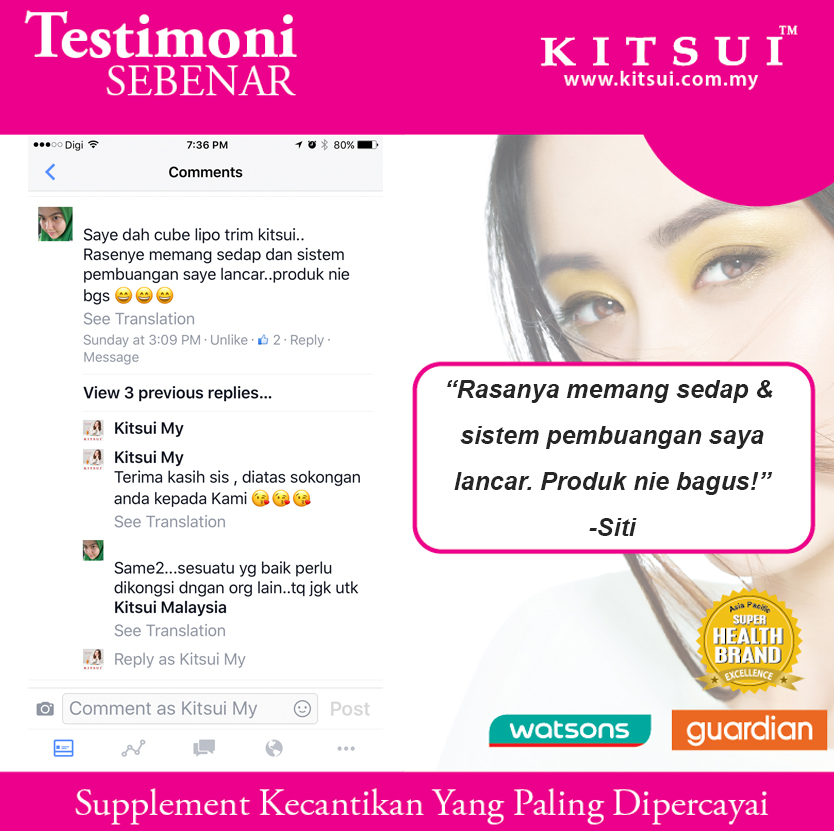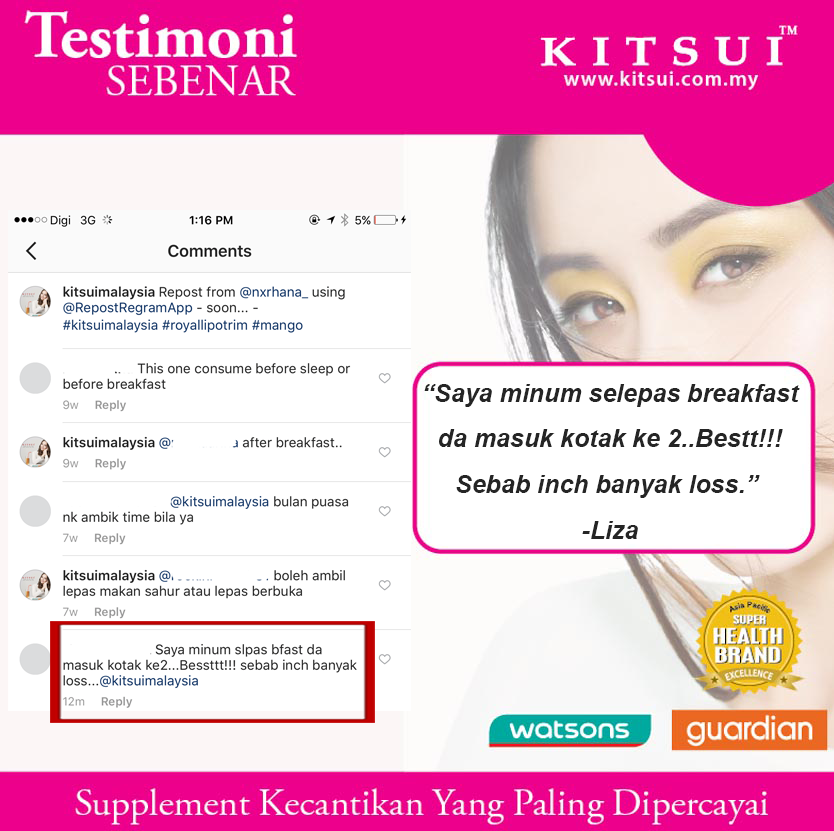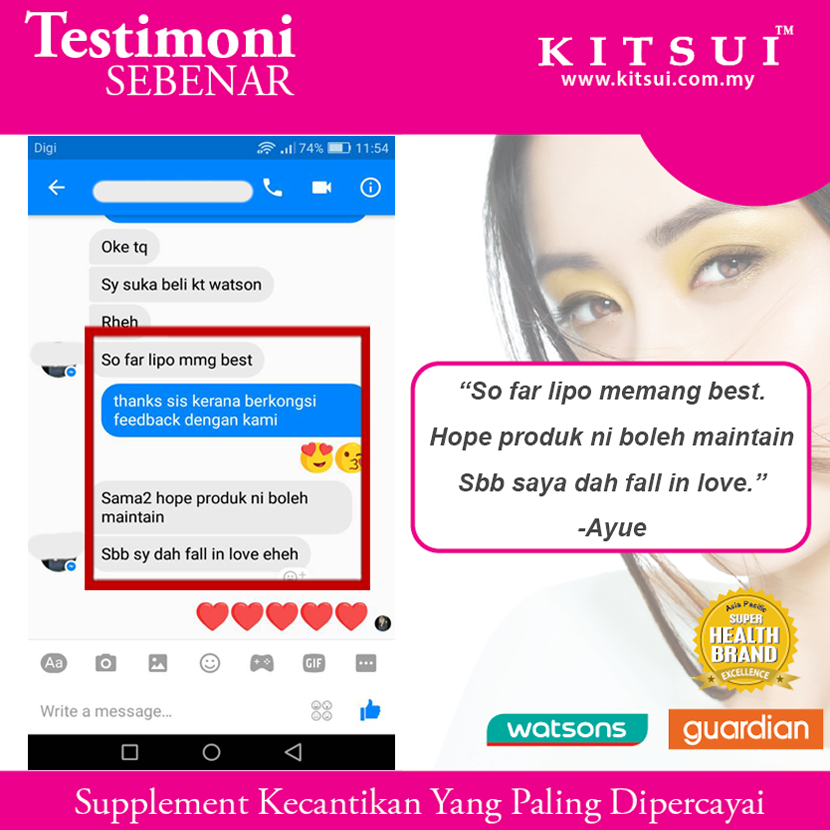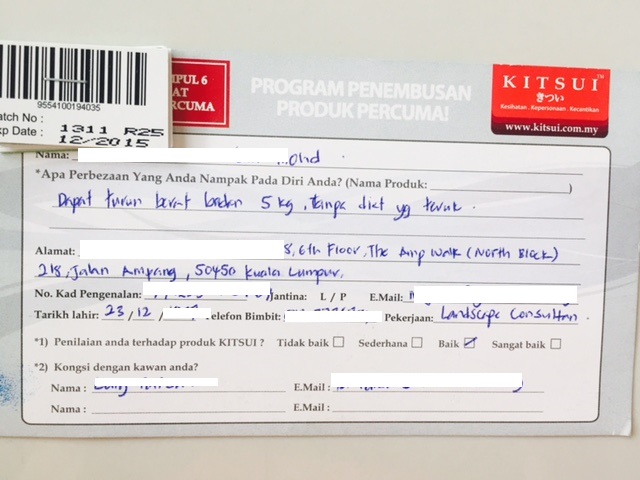 Good product , good result
Posted by Unknown on 23rd May 2016
Hi i m Ms C 46 yrs old, i first try belly fats just for 7 days, feel good result & body lighter. Wanted to try Kitsui Women tablets to cure some womens problem, pls advice how to take it together? Currently i did take EPO, calsium, vit B, can Women tablets replace all this? Should i stop taking if i take Women tablets or continue?

Answer : hi thank you for your positive response to our Kitsui Belly loss product. if you are planning to consume Woman's Tablet i suggest you to continue your other supplement. Different supplement has got their different functionality.
thank you
Please answer, thanks
Posted by Anonymous on 25th Jan 2016
Hi I just drank a sachet of R.L.Trim now, tastes so good and i really loving it compared to the bellyloss fibre... but im confused bcause now is 945pm alrdy, u said its best to drink after breakfast? if i drink at night will the effect vary? i skipped breakfast a lot, so pls help!

Answer : Royal Lipo Best if taken after healthy breakfast. Tq
Hi
Posted by Izzy on 31st Oct 2015
I've been using Belly Loss for couple months now. Helps a lot with my constipation problem. Thank you!

However, lately, I bought your product Royal Lipo Trim, so I've wondered the recommendation in taking them. Can I take them at the same time before breakfast?

Answer : Belly Loss Fiber best take before breakfast. Royal lipo best taken before lunch. Tq


so good
Posted by orissaderi on 9th sept 2015
Love this product. I wouldn't use it often but great when you don't have the energy to train. Gives you a real energy boost & tastes great. Price not too bad either


Really delivered
Posted by Cheng on 18th May 2015
I have been on Kitsui royal lipo product for around a month and have dropped 8 kgs by replace two meals a day. They give me plenty of energy to still be able to exercise .