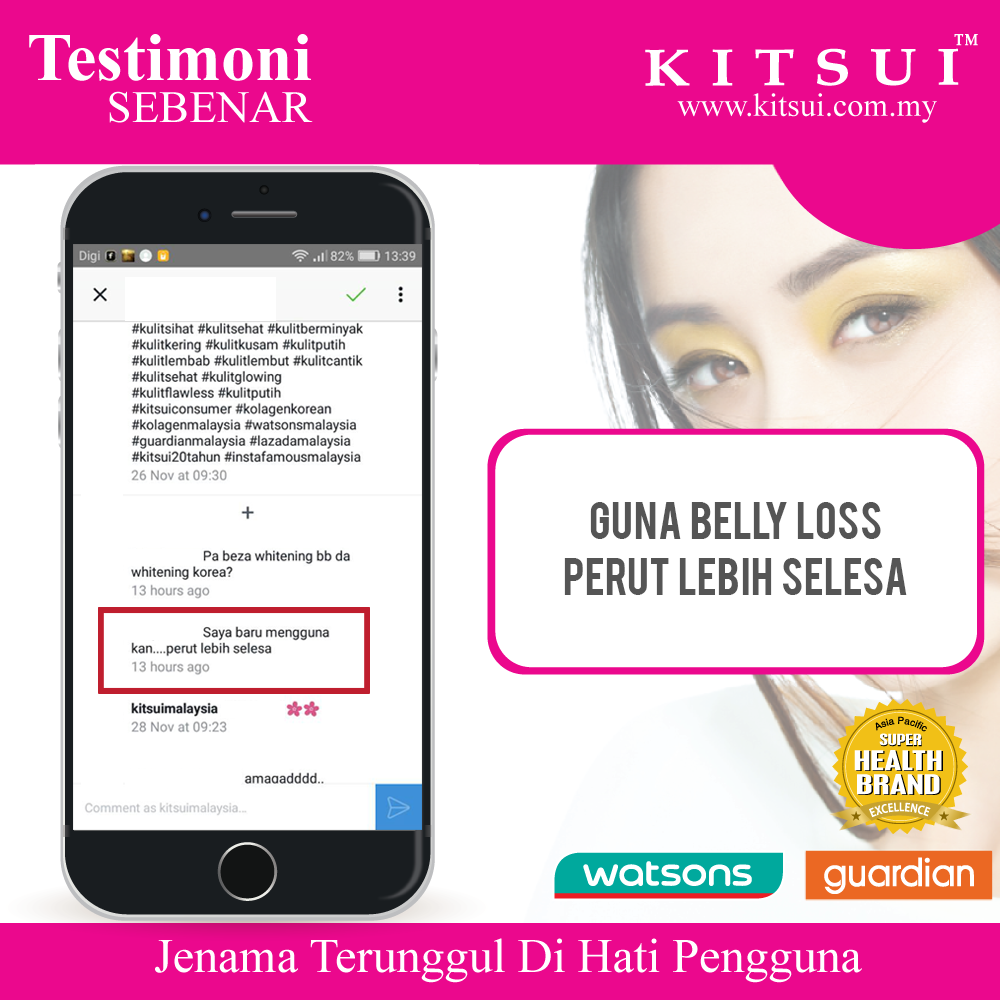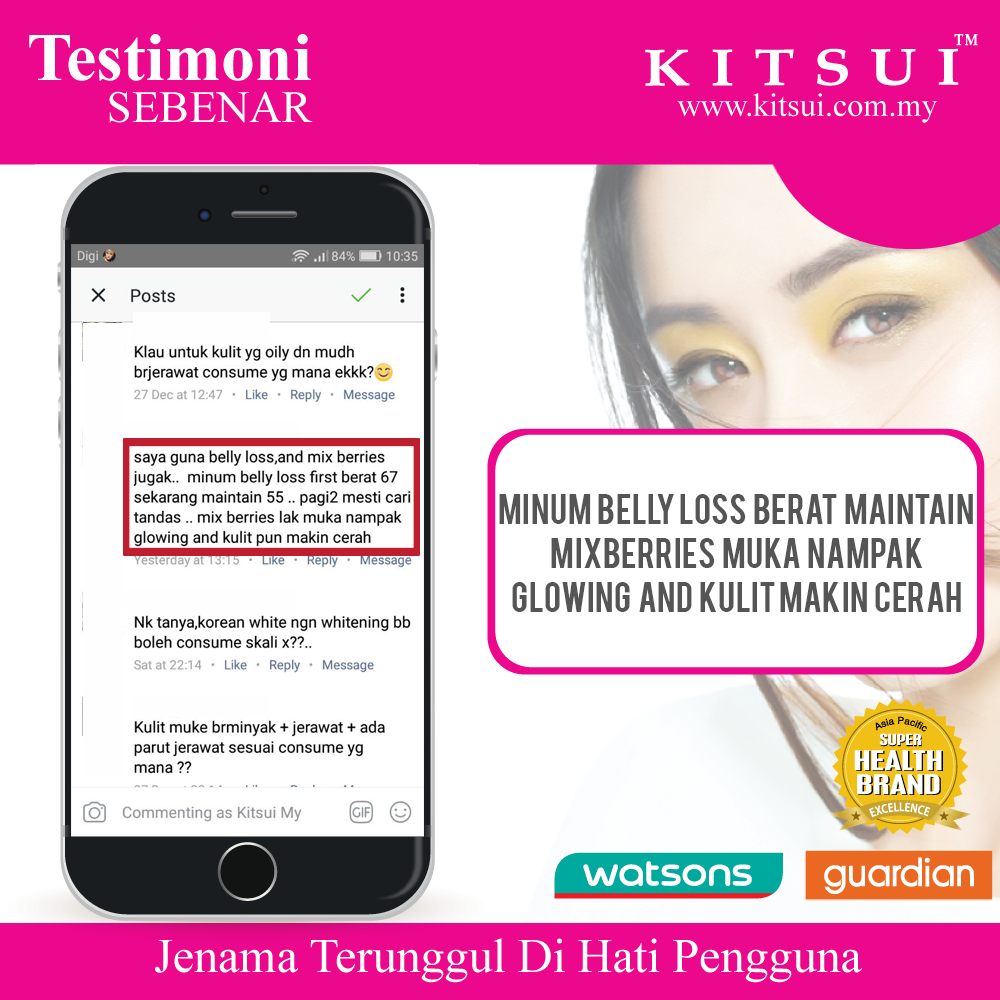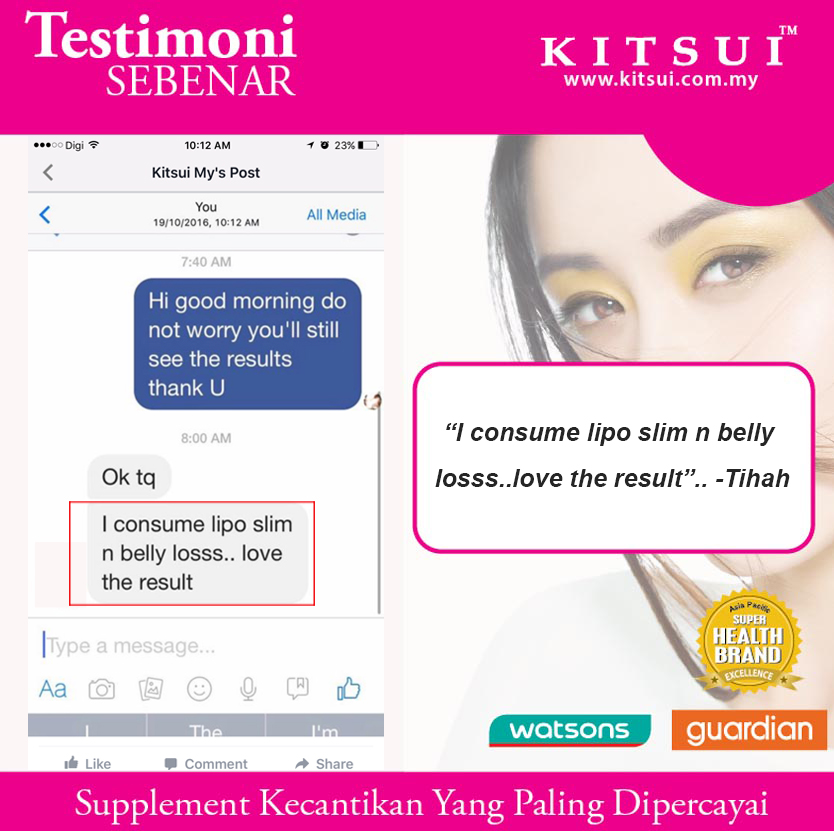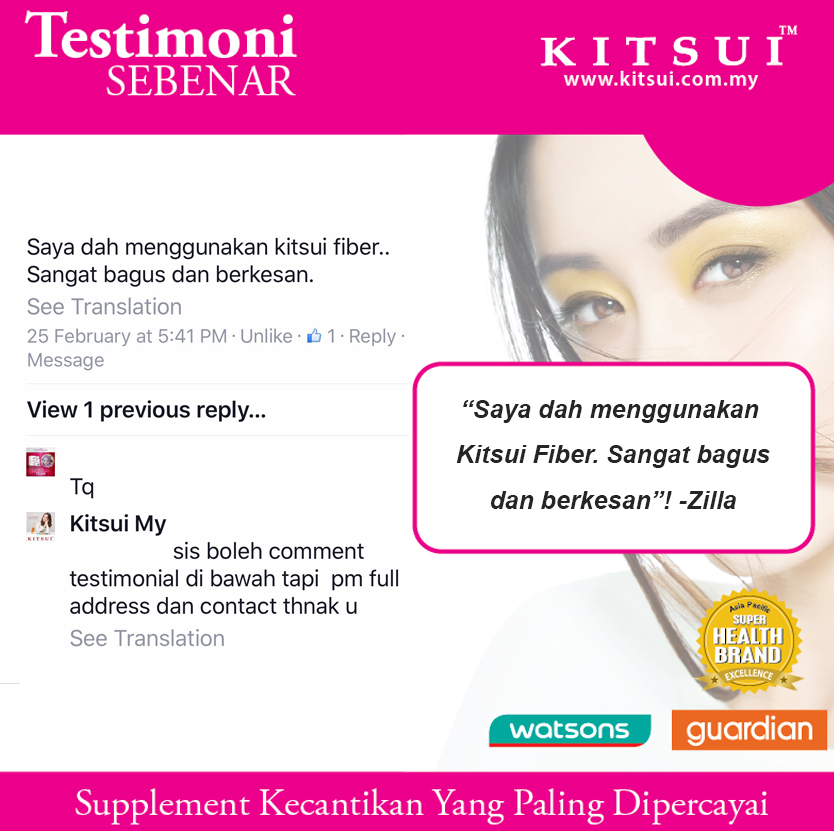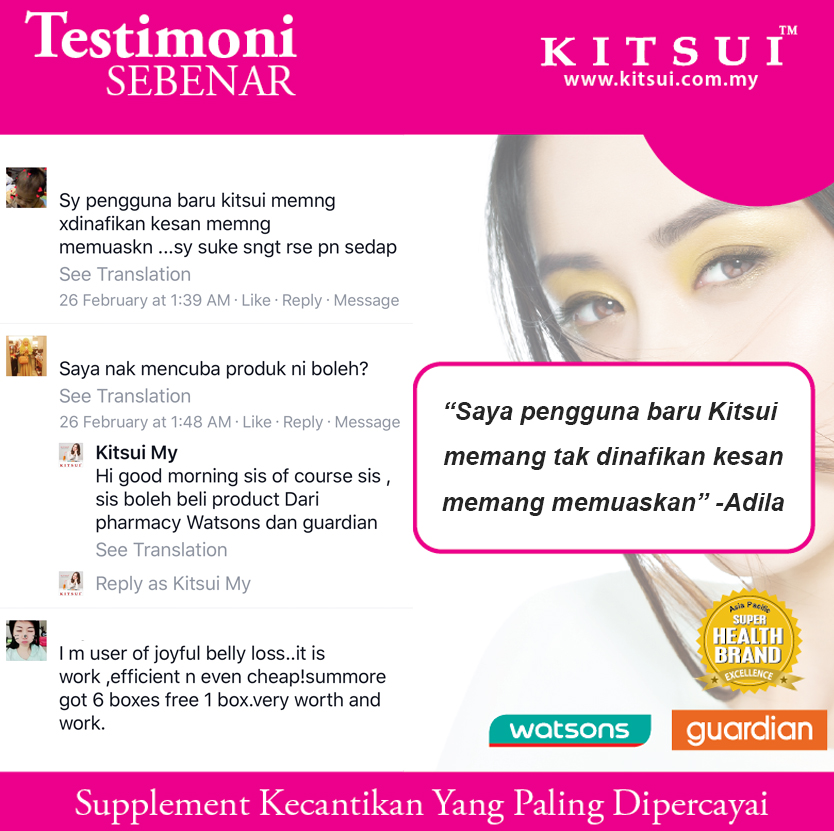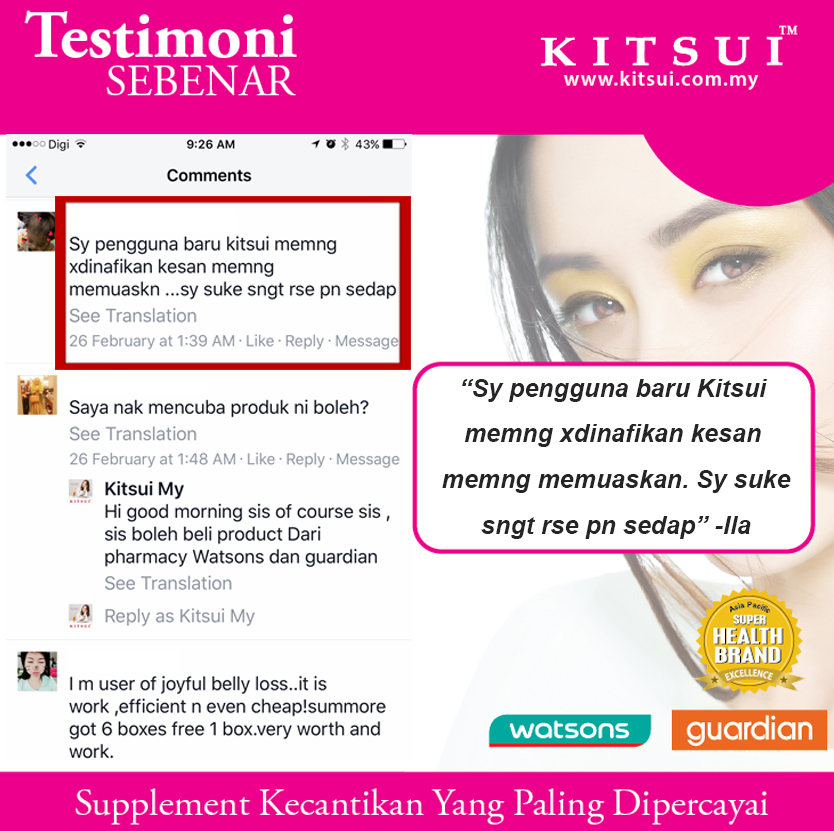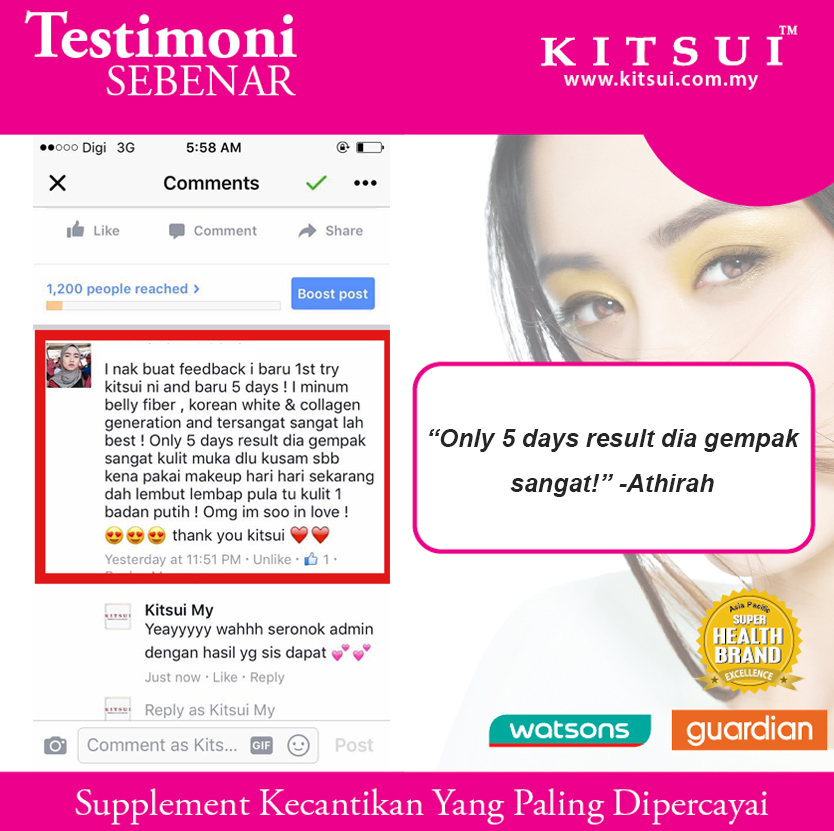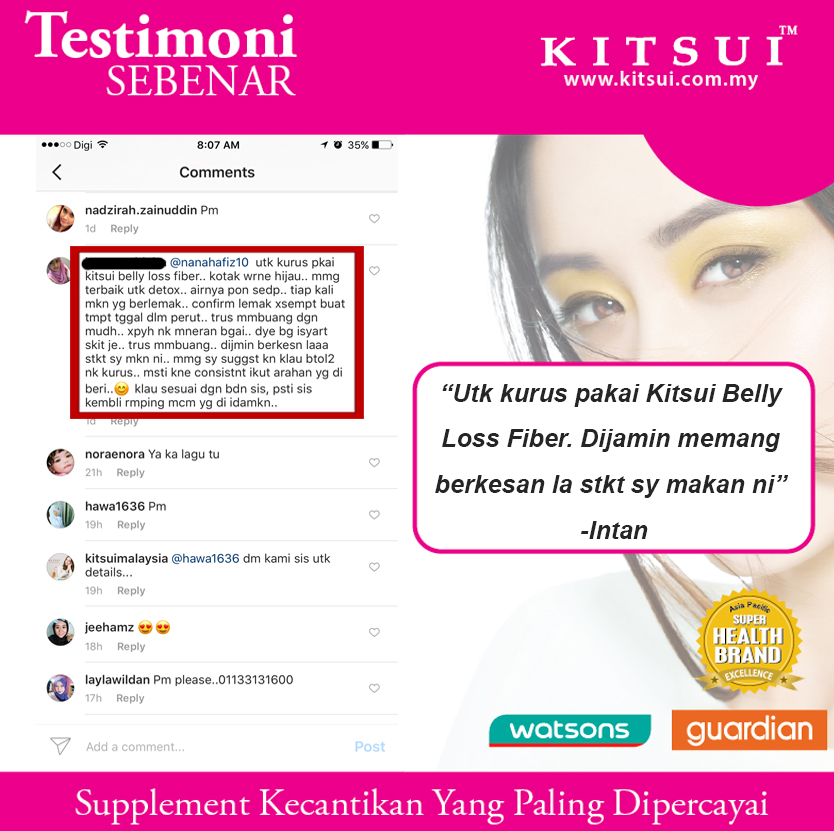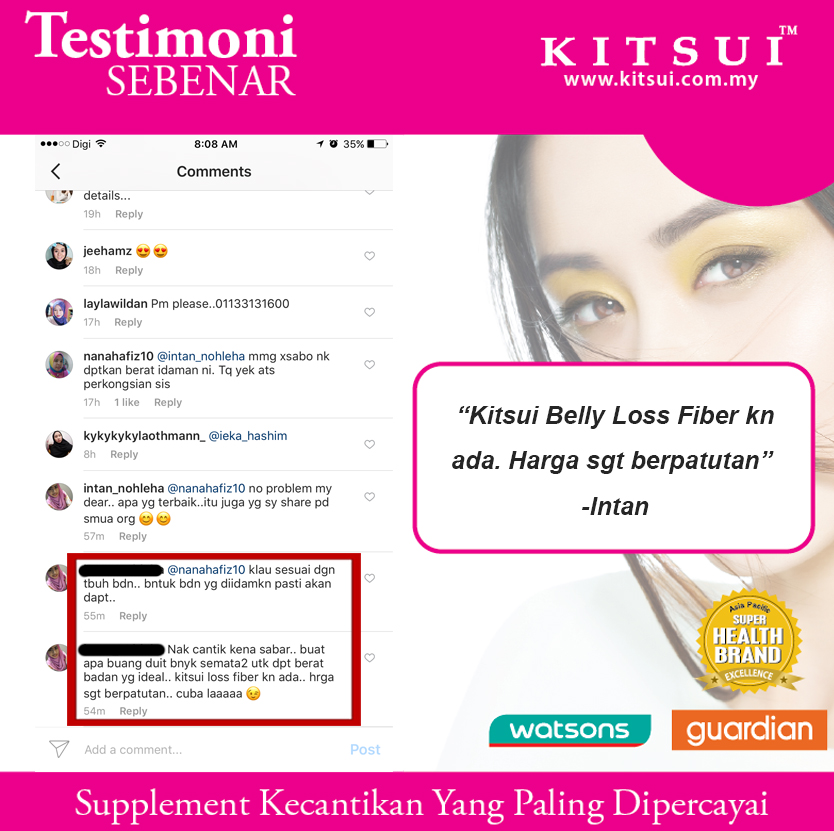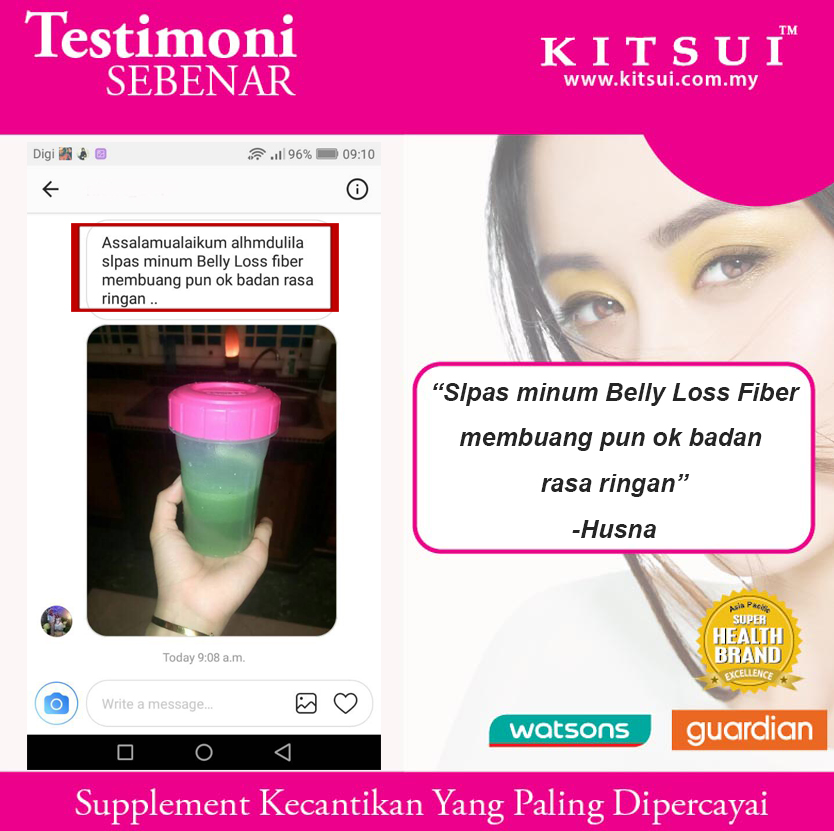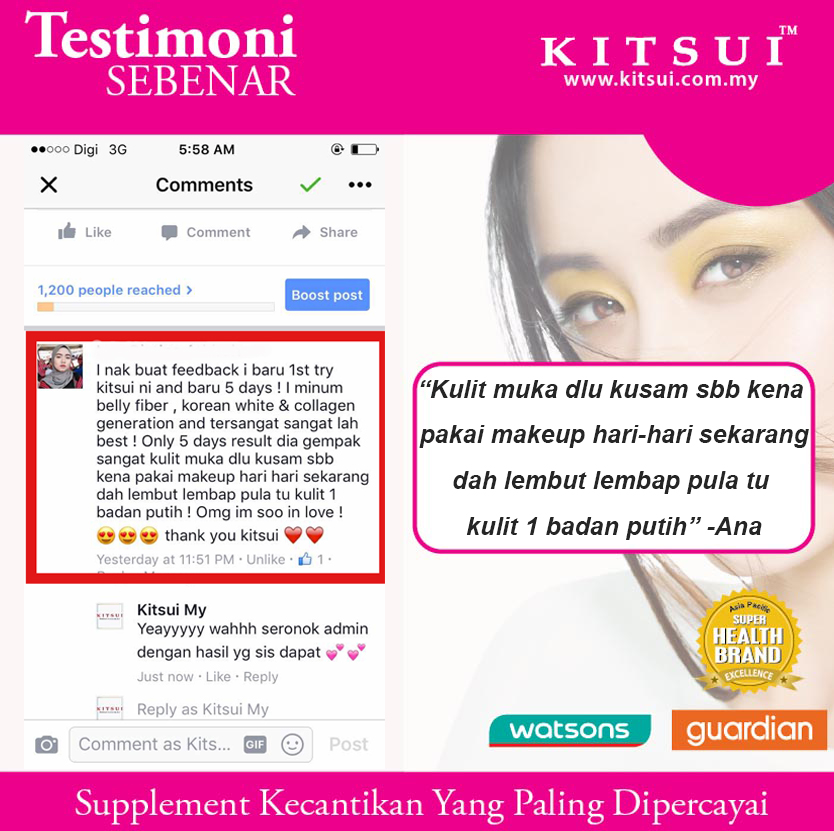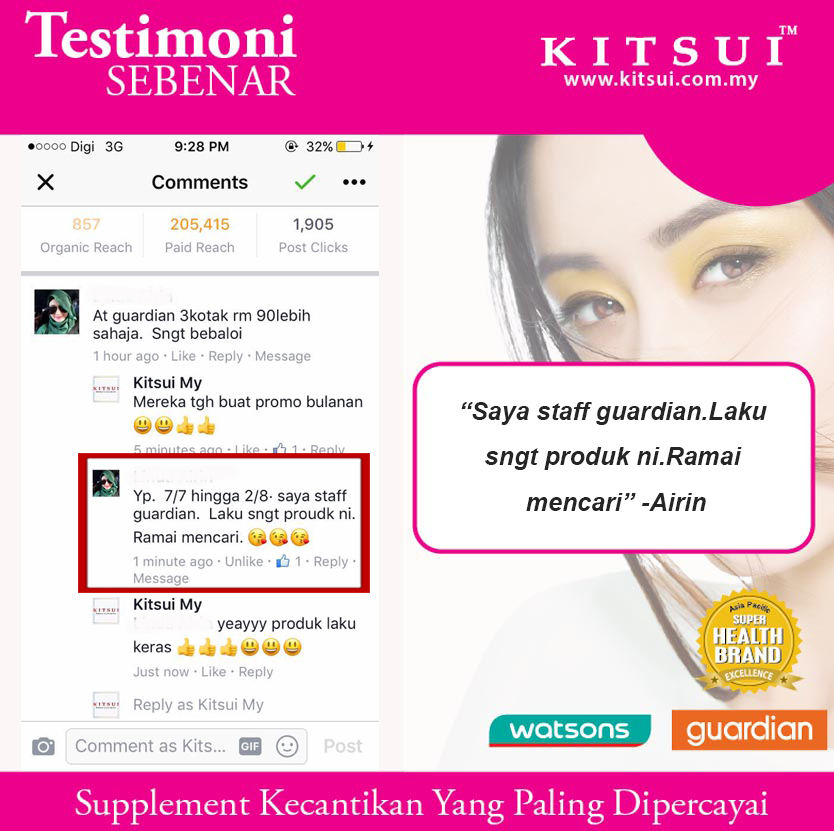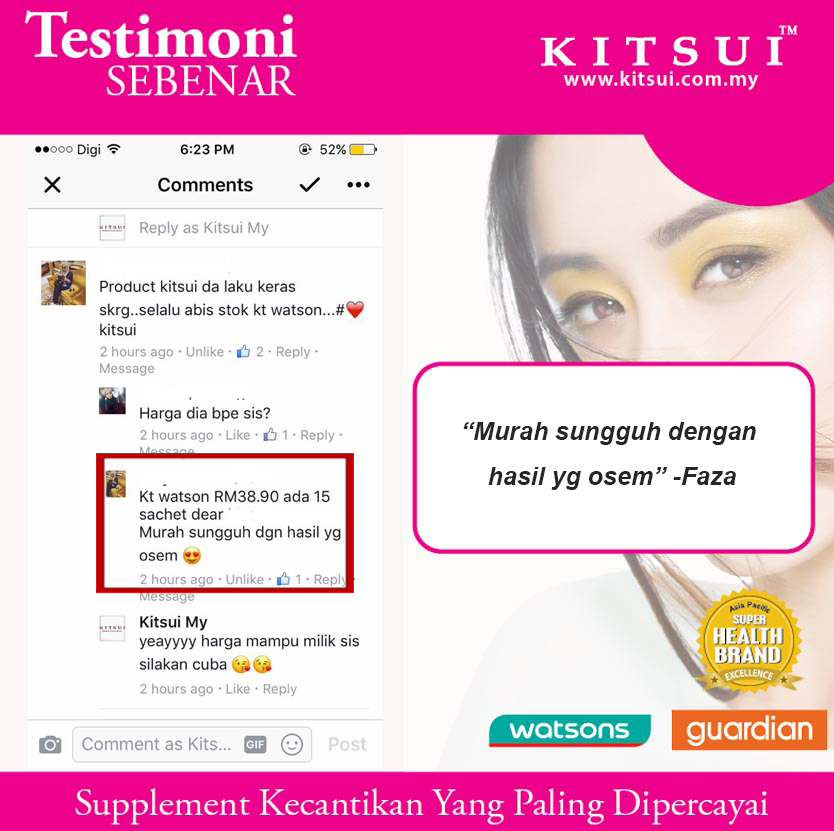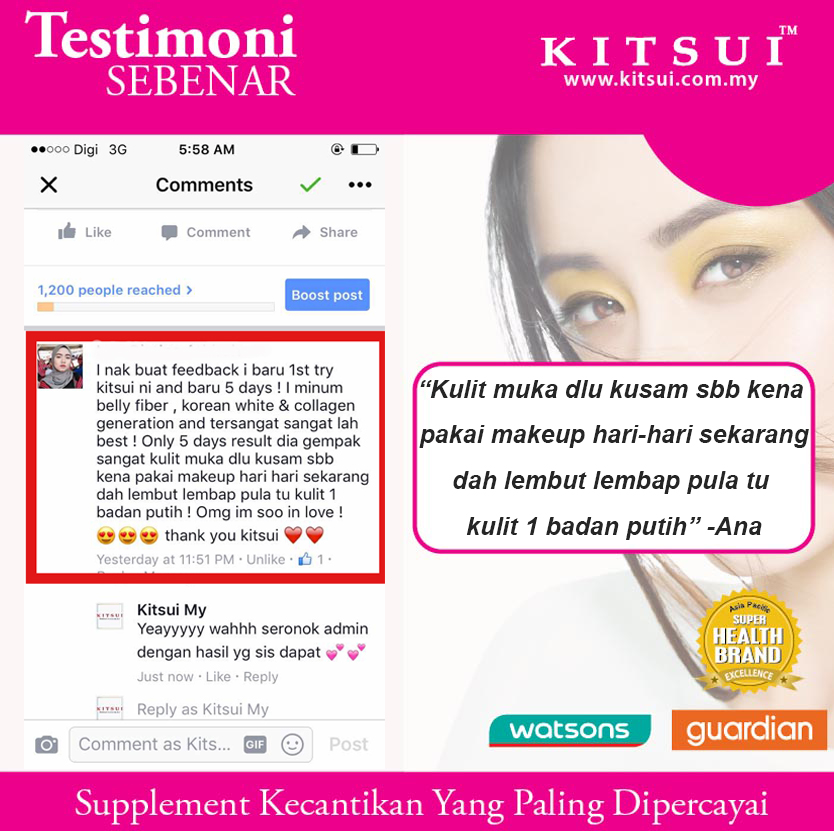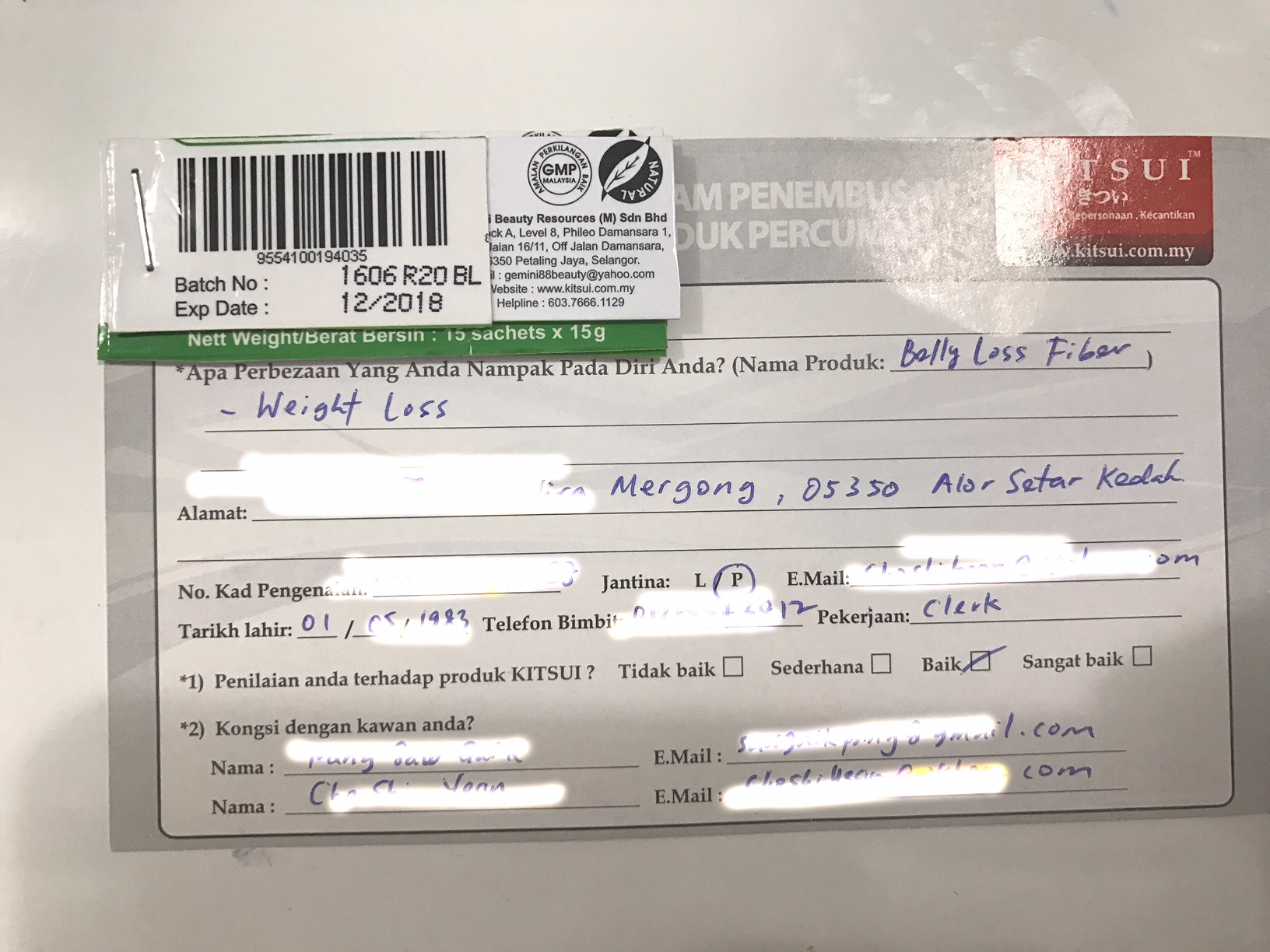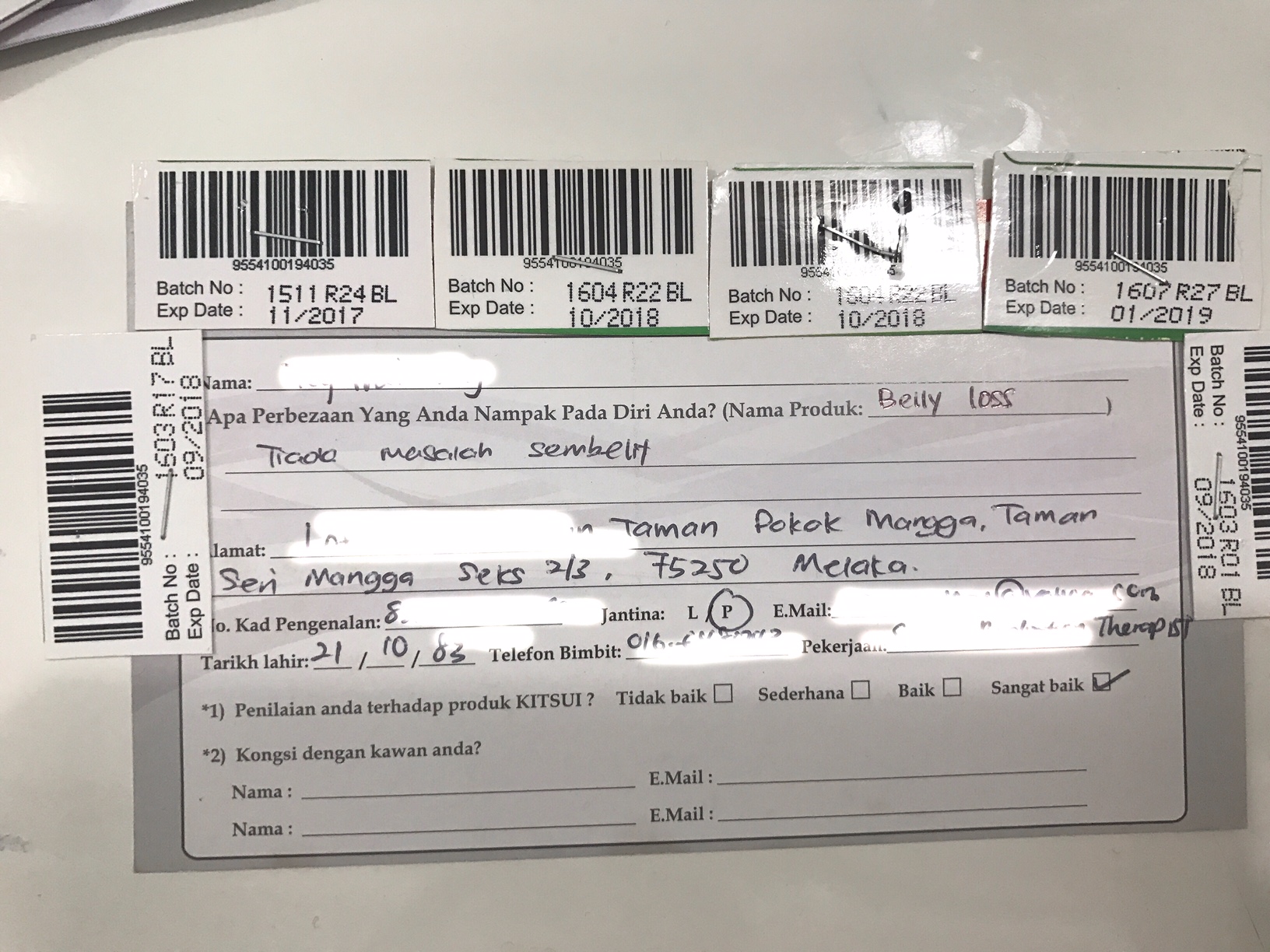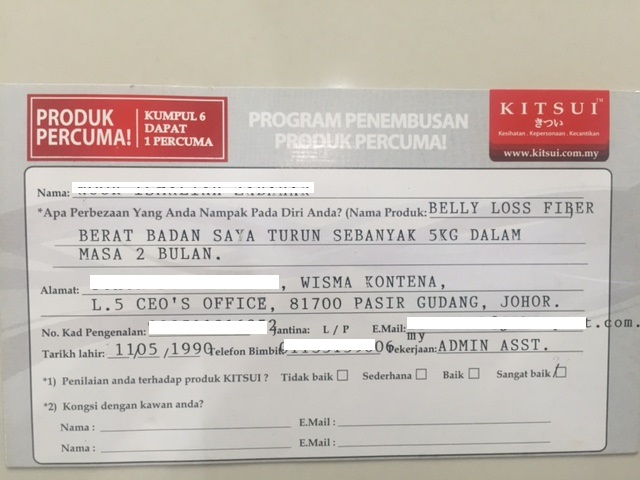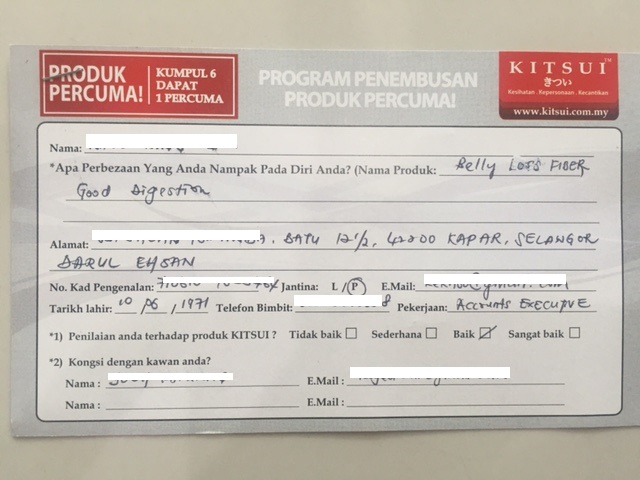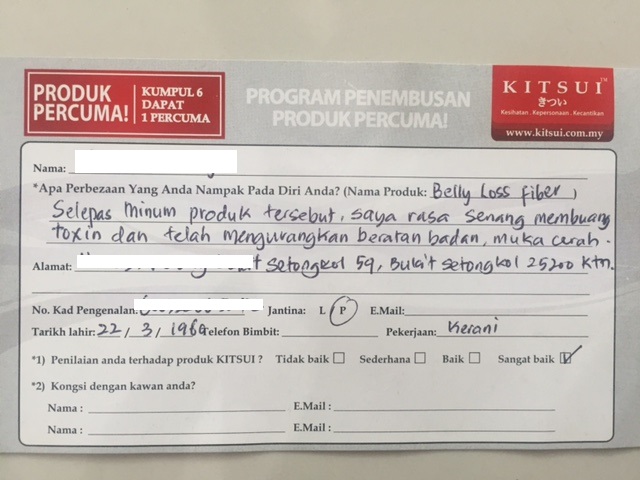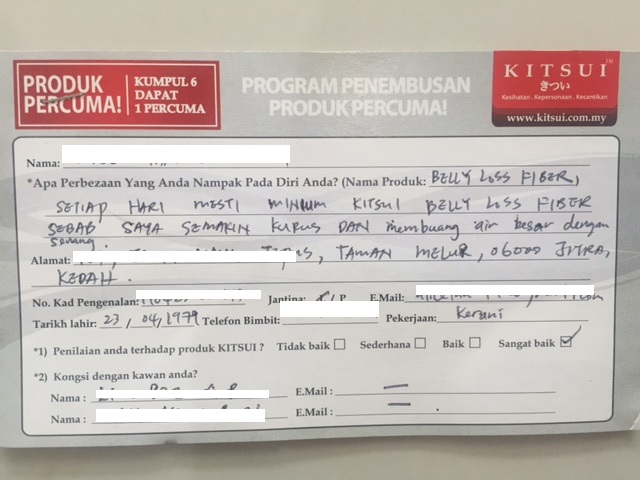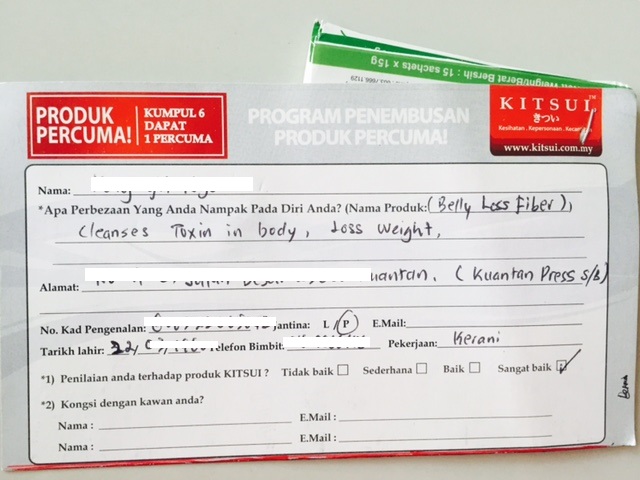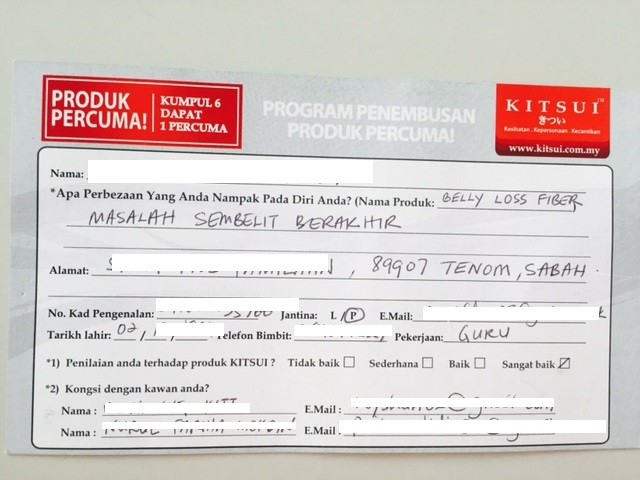 Does it effect the absorption of multivitamins
Posted by Rabia on 23rd May 2016
Belly loss fiber is working well so far as its my 4th day but i am taking multivitamins in the morning for my hair, skin and nails. Does belly loss fiber effects the absorption of these multivitamins?

Answer : Hi , Ms Rabia , Do not worry as long you consume the multivitamin and KITSUI Belly Loss separately either one in the morning or evening.


It works
Posted by Dau on 24th April 2016
Hi..i just wanted to say that the full weight loss program works very well..i've lost 12kgs in just 14days..and it feels awesoomeeee!! thx!!

Answer : For best results weight loss program :1) Belly Loss Fiber(night), 2) Royal Lipo(morning) 3) Meal Replacement (lunch). tq
Fully plan works well... 10kgs in 4 weeks...
Posted by Adam Lim on 4th April 2016
For a man who tries many products but never budge an inch, just imagine the cheerful feeling when I start see inch after inch total of 3 inches lose within a month.

Consumed daily basis;
Royal Lipo Trim before breakfast every morning;
Lunch with Meal Replacement and 2 bananas;
Belly Lose Fiber just before dinner time.

Another 30kgs to lose...
Not sure what else can be added...

Answer : Congratulation, well done. Glad we could be part of you great progress. tq
This is a very powerful product
Posted by Muhammad Shaffiq on 27th Mac 2016
I drink this one sachet a day 30 minutes before eat and it works like charm... The label on the box does like what it says.. Thanks Kitsui... I will definitely keep buying this... Trust me this is the best product ever...

Answer : Thank you for your support.
Its really work
Posted by miss chong from kuching sarawak on 3rd Oct 2015
( I loss 4kg in 18day take before meal and without exercise.

Anwer: Wow, great news. Pls send us your before and after pic. Our Management will send 3months supply of products.
Thanks.