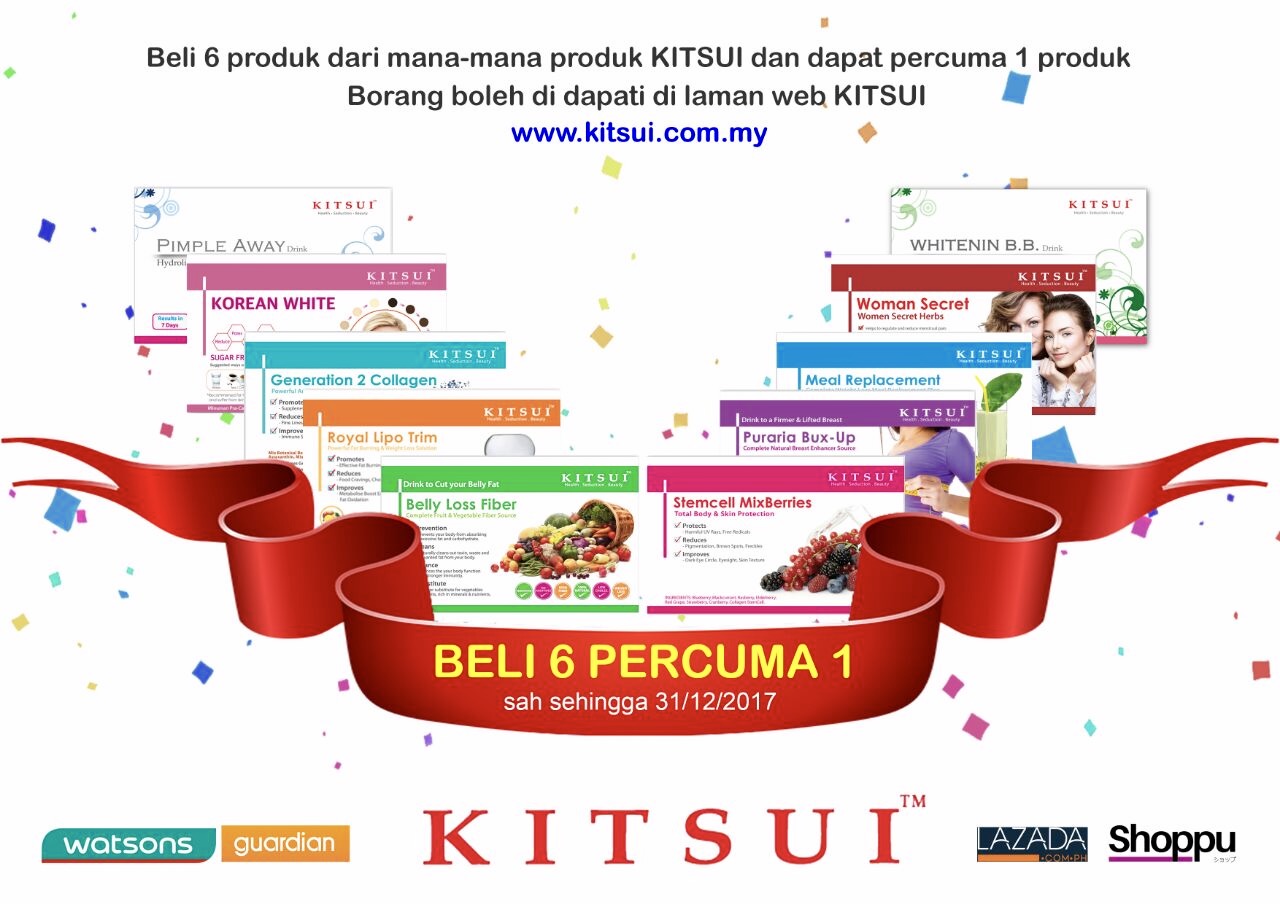 Kepada pelanggan yang setia,

Jika anda mahu menebus "BUY 6 FREE 1 " dengan baik sila ikuti langkah di bawah :

LANGKAH NO 1 :
Cetak borang penebusan di bawah.
LANGKAH NO 2 :

Kumpul 6 barcode dari mana mana produk dan hantar barcode semula kepada alamat yang dinyatakan di bawah borang .
LANGKAH NO 3 :
Sila "KLIK DI SINI" untuk masuk dan tekan "LIKE" ke halaman kami.
https://www.facebook.com/www.kitsui.com.my/

Salam dan terima kasih.
Salam sayang dari pasukan promosi Team Kitsui.
Dear loyal customers,
if you would like to redeem the "BUY 6 FREE 1" kindly follow the steps below :
1. Please CLICK HERE to like our page for more information of promotion https://www.facebook.com /www.kitsui.com.my/
2. Print out the below redemption Form .
3. Collect 6 Barcodes of any items and send the barcode back to the address stated below the form.
Thank you and Regards,
Love, Promotion Kitsui Team.